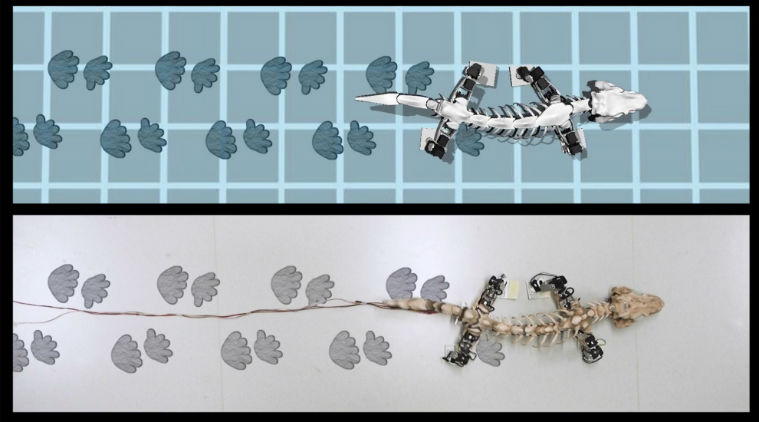 How did the earliest land animals move? Scientists have used a nearly 300-million-year old fossil skeleton and preserved ancient footprints to create a moving robot model of prehistoric life.

Evolutionary biologist John Nyakatura at Humboldt University in Berlin has spent years studying a 290-million-year-old fossil dug up in central Germany's Bromacker quarry in 2000. The four-legged plant-eater lived before the dinosaurs and fascinates scientists "because of its position on the tree of life," said Nyakatura. Researchers believe the creature is a "stem amniote" — an early land-dwelling animal that later evolved into modern mammals, birds and reptiles.

Scientists believe the first amphibious animals emerged on land 350 million years ago and the first amniotes emerged around 310 million years ago.
The fossil, called Orabates pabsti, is a "beautifully preserved and articulated skeleton," said Nyakatura. What's more, scientists have previously identified fossilized footprints left by the 3-foot-long (90 cm) creature.